On 12th January 2019, the 3rd meeting on the enlargement of the 1st standing committee of the IATB was held successfully in Shanghai. Mr. Li Liang along with other senior figures of the IATB attended the meeting, which was moderated by Mr. Du Jian, Secretary of the IATB.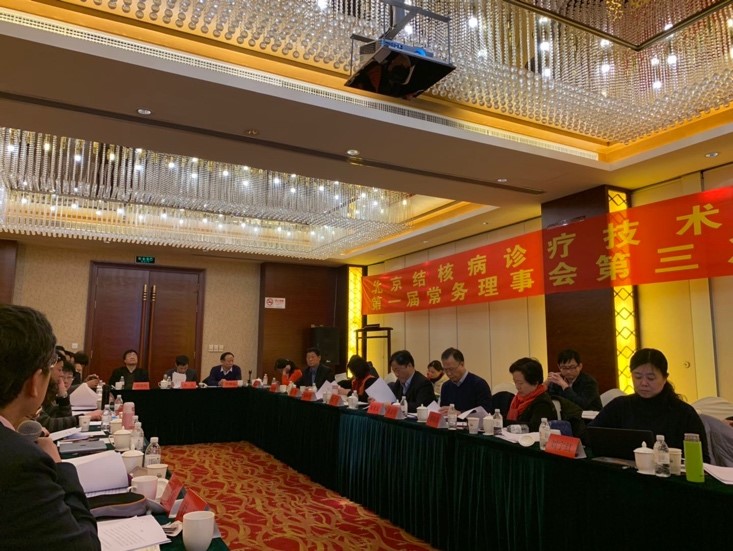 Mr. Yao Yufeng, from the IATB's department of remote medical platform, first introduced the progress of the establishment of the National Internet Platform for TB Hospitals (NIP-TB), including its preliminary construction design, search for suppliers of software and hardware. Mr. Yao pointed out that recent platform construction will be focused on mature technologies and products, as the platform develops, the focus will be shifted to establishment of data center as well as development of a more integrated platform, while the final goal lays in the producing of patents and IPs which are in the possession of IATB. Mr. Yu Kexin, from the department of intelligent medical services, introduced the product development plans for the NIP-TB comprehensive service platform, shedding light about the platform construction from a technical point of view. Mr. Liu Zhimin, Chairman of the IATB's expert committee summed up the session by saying that the construction of the NIP-TB platform must follow a well-defined plan, which will be soundly executed by a dedicated team that brings the plan into reality. Piloting projects will be set up to measure up the feasibility of the proposed platform, while experiences gained from implementing these projects will go back to the drawing board for continues platform improvement, eventually coming-up with a system which is highly integrated, well defined by rules, easily maintained and adaptable to various settings.
The meeting also saw Dr. Du Jian, secretary of the IATB delivering the Financial Report for the 2018 to members of the standing committee. Finally, the meeting was closed by Mr. Li Liang by saying that the construction of the NIP-TB platform is the most important work for the IATB in the coming year, the platform is set to go online before the opening of the National TB Academic Conference, a momentous event marking the dawn of an IT-aided era for the China TB Control efforts. Mr. Li hoped that the construction of such a platform will have an ever-wider participation of members of IATB across the country, so that the final product will have a greater representation of interest of the anti-TB community in China. At last, He stressed that the platform must remain a non-profit enterprise, only by maintaining its public welfare statues, can it serve China's anti-TB course better and longer.