ECT 18th October, 2019, Jinan, Shandong
'Good day, everyone, I am a TB doctor from Jilin Province Tuberculosis Hospital. Currently, I am doing screening for TB patients at Tumenling village, Changchun city.'
This is a scene from the opening ceremony of the seventh national summit of heads of TB designated hospitals. The big LED screen in front of a packed conference room displays live images from Tumenling village in Jilin province, Shagou county in Shandong province, as well as the venue of the summit in Jinan city, the capital of Shandong province. Though, Shandong and Jilin are a thousand kilo meters apart, but they are celebrating the same event, the unveiling of the first internet hospital mobile units (IHMU) designed and powered by the Innovation Alliance on Tuberculosis Diagnosis and Treatment (Beijing) (IATB).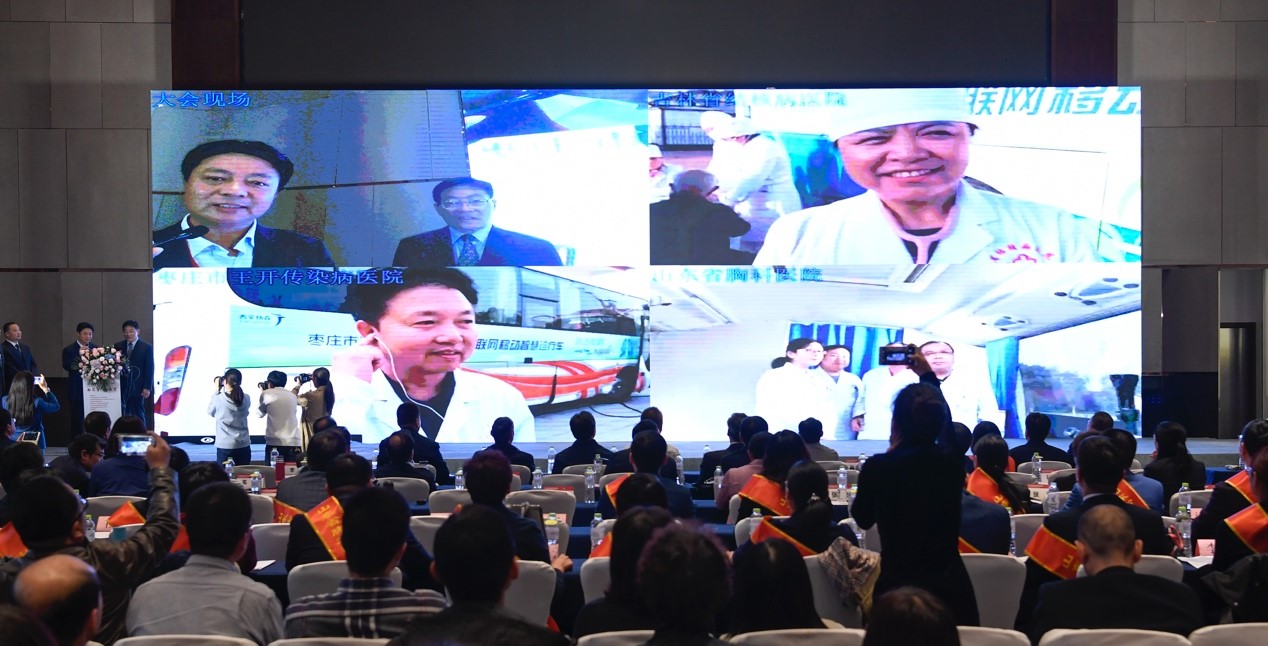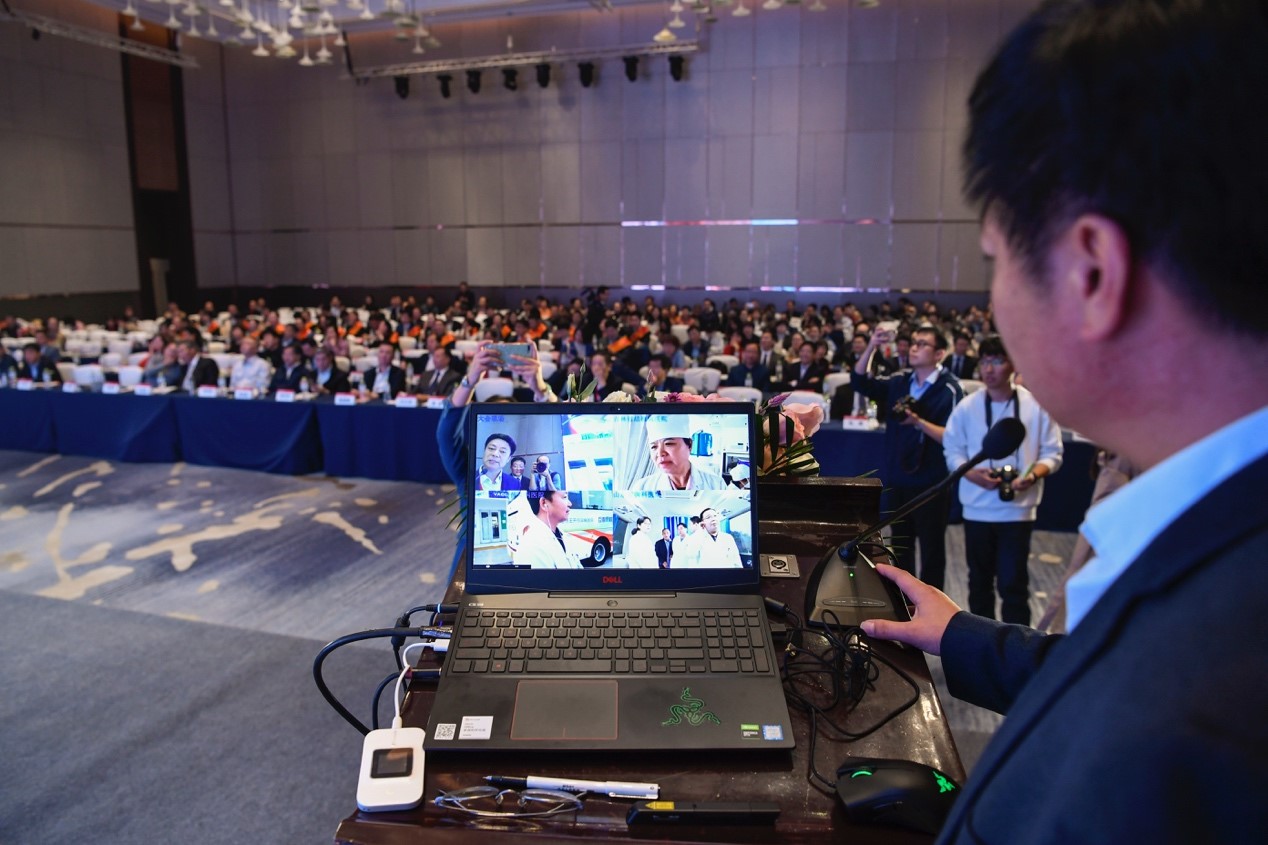 The ceremony was hosted in concert by the IATB, the China CDC's Clinical Center for Tuberculosis, the Beijing Chest Hospital, the China TB Hospital Consortium, with generous support provided by the Xian Janssen pharmaceutical. The ceremony saw the coming to operation of three such mobile units driven by the Jilin Province Tuberculosis Hospital, the Zaozhuang Wangkai Hospital as well as the Shandong Chest Hospital. More than three-hundred heads and representatives of TB designated hospitals from all corners of China also bore witness to this landmark event.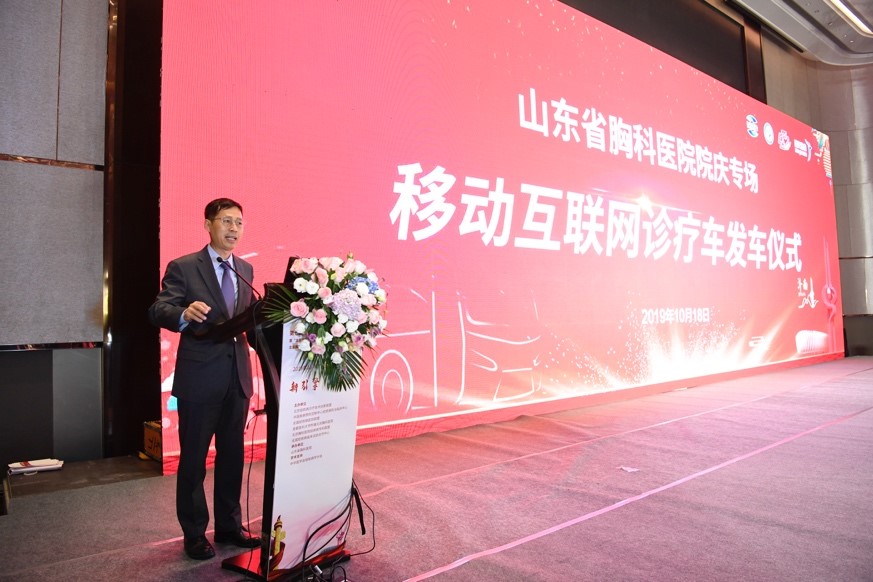 Dr. Li Liang, vice director of Beijing Chest Hospital, also moderator of this ceremony told the audience a moving story. The story told was about a man called Wang Deli, inaugural director of then Shandong Province Institute of Tuberculosis Prevention and Treatment, a renowned TB expert, also the recipient of the People's Doctor award by the then National Ministry of Health in 1983 in recognition of his contribution in the field of TB prevention and control. In 1950, Wang Deli, a well-off doctor in Shanghai, answered party's call, gave up his established career in Shanghai and moved to Shandong province, a poverty stricken region worsened by years of wars. The photo below showed a typical working day for Dr. Wang Deli, who would ride on his bicycle and go to some remote villages in the countryside to study the local TB epidemics. More than thirty years of such diligent work paid off, as he generalized all his experiences in dealing with TB into the so called 'networking-screening-management-treatment-following-up' TB control framework, by which, not only TB control works of Shandong province, but the country as a whole benefited greatly.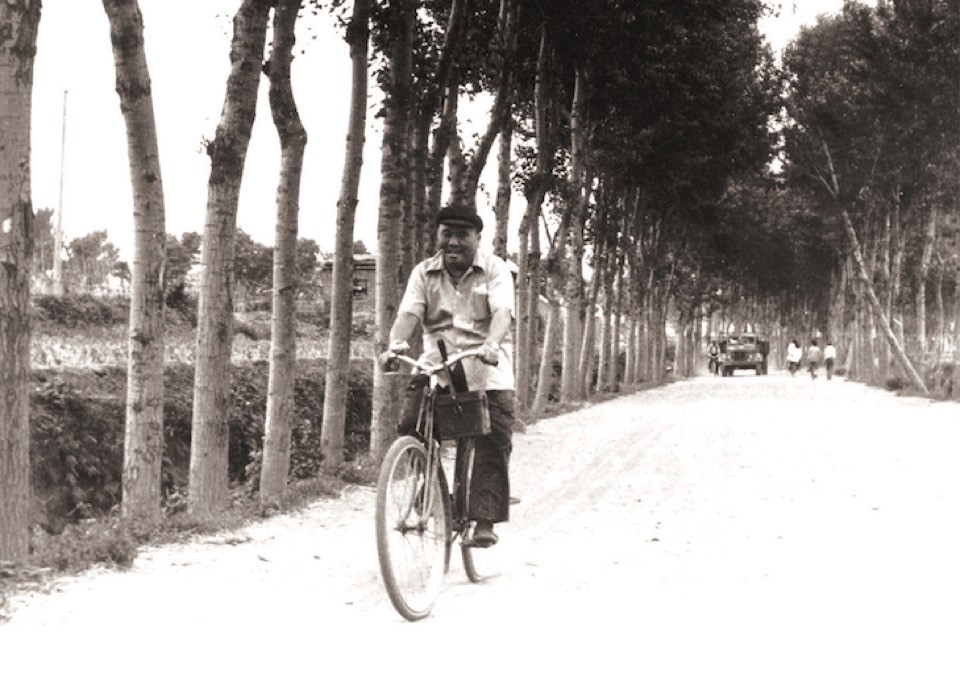 As information technology leaps-forward rapidly, its application in health care services becomes more and more prevalent and all-rounded. Such application also provides TB prevention and treatment in the information era with many more weaponry and possibilities. Developed and powered by the IATB, the IHMU is an internet-based medical service mobile platform capable of performing essential activities involved in TB diagnosis and treatment, for instance, microscopic sputum smear, digital chest X-ray, EKG, simple blood biochemical testing as well as remote medical consultation on board the vehicle. Because it is built on a van, therefore, it enables such capabilities to permeate to the remote extremities of China's road network where is also likely to be covered by the ever extending 5G communication network. By scaling up IHMU coverage and usage, it would fundamentally change the landscape of China's TB diagnosing and treatment related capacities, that has long been troubled by the uneven distribution of qualified medical professionals and hardware, and make the tiered TB medical services a reality, which DS-TB patients can be treated in county-level, DR-TB patients in municipal level, and they no longer have to make the arduous journey for better diagnosis and treatment.
This year saw both the seventieth anniversary of the founding of the People's Republic as well as the Shandong Chest Hospital. More than three-hundred heads and experts from TB designated hospital all over China baring witness to this momentous event was a fitting tribute to the spirit and legacy left by Dr. Wang Deli. The ever increasing application of IHMU will greatly advance China's efforts in meeting the goals outlined by the WHO's End TB Strategy.