CET 17th October, 2019, Jinan
A not very large hall, but packed with spectators, who are all invited to bear witness to the opening of the very first 'Exhibition of China TB-related Artifacts,' held in Jinan, Shandong province.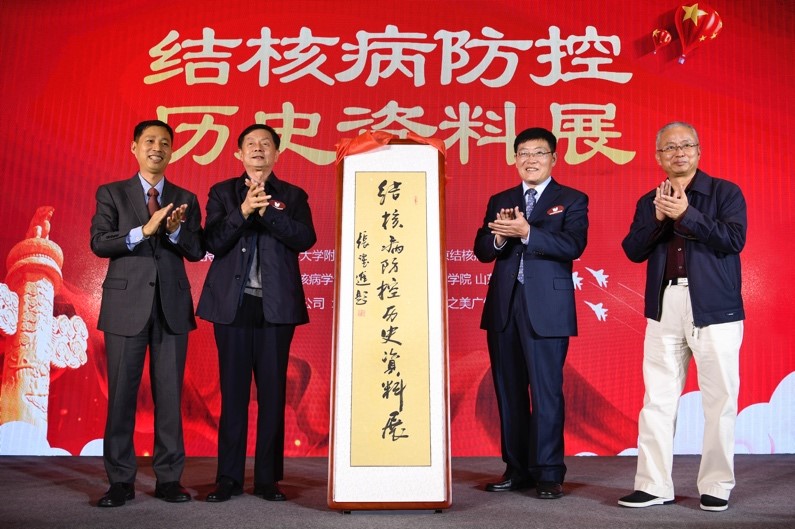 The collection of artifacts on exhibit date as early as 29th year of Qianlong Emperor's reign, to the era of Republic of China, founding of the People's Republic of China and through to today. On display are thousands of artifacts related to TB luminaries, TB and Chinese Traditional Medicine, TB philanthropic stamps, TB posters, TB magazines, photos of landmark events in China's anti-TB history, canons of TB scholarly literature from in and out of China, BCG inoculation related artifacts among others. These artifacts pain a vivid picture of the achievements of TB prevention and control works, especially since the founding of the People's Republic of China in 1949. Despite various hardships and setbacks, pioneers of China's TB control works laid a solid foundation for what we have inherited today, a country though still battling with TB but is much more resourceful and for the first time in history, on the verge of conquering the white plague.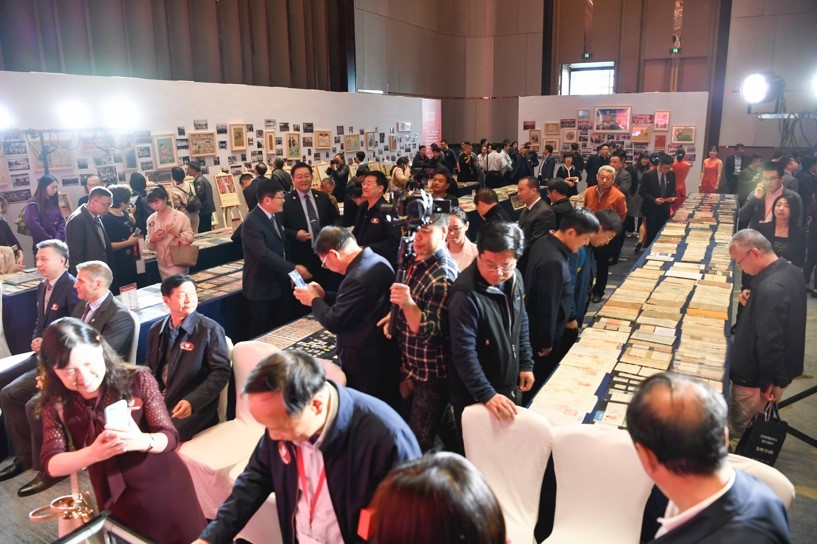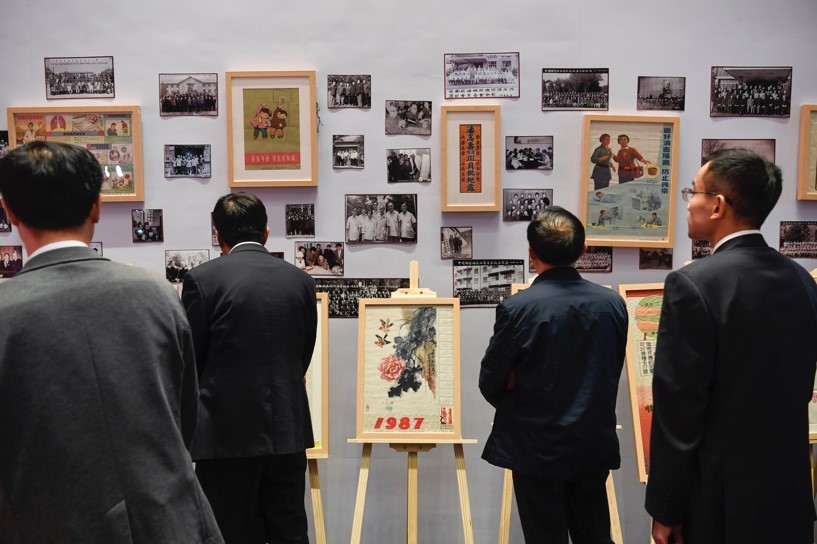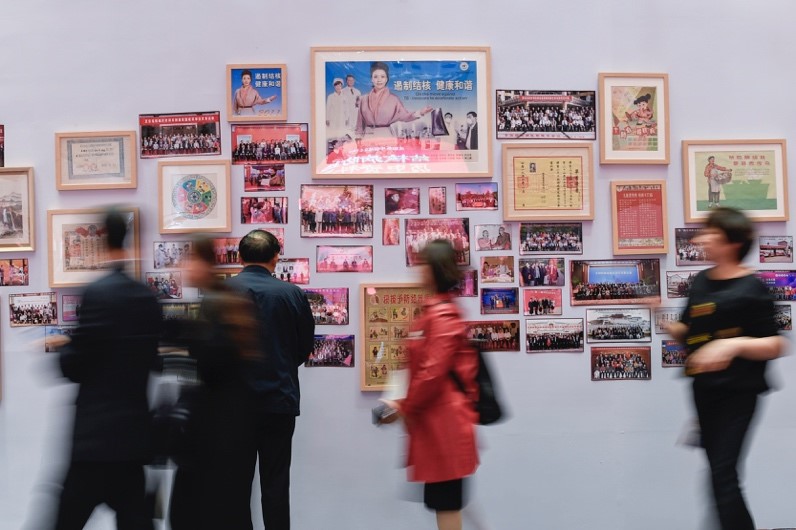 As the first leg of a series of exhibition taking place all over the country, the ' Exhibition of China TB-related Artifacts ' is cohosted by the Beijing Chest Hospital, the IATB, the Chinese TB Society of Chinese Medical Association, the Qilu Medical College of Shandong University and the Shandong Chest Hospital, with generous support provided by the Xian Janssen pharmaceutical as well as the Beijing Xiehe pharmaceutical. On the opening ceremony, as curator of this exhibition and main contributor of exhibits, Dr. Li Liang, vice director of Beijing Chest Hospital, leads the audience through every piece of artifact on display with vivid oration about the background information for each and every piece of them, as if they are his beloved children. With Dr. Li's moving description, the exhibits come to life as if they are all piecing together a long forgotten picture of the tumultuous-years decades earlier, when China's anti-TB efforts were at its infancy and facing with many daunting challenges. But it also demonstrates how far we have come and how greatly we have achieved in terms of TB control in this country since 1949.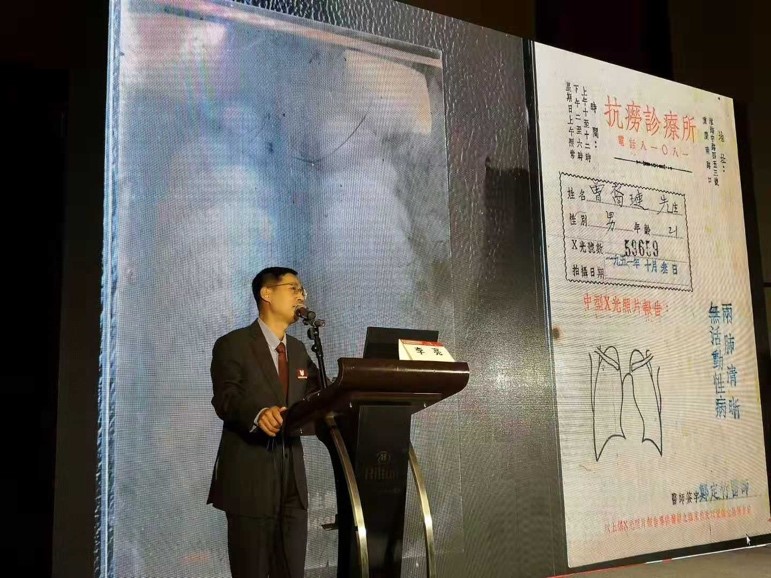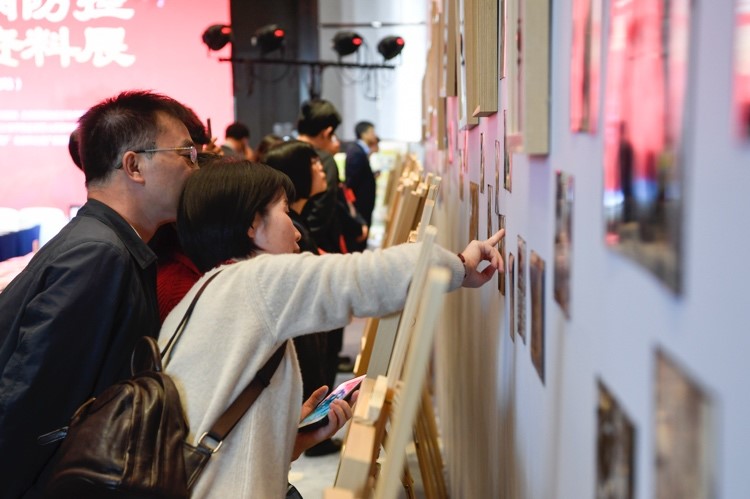 During the days of exhibition, more than a thousand people, mainly consist of attendees of the seventh national summit of heads of TB designated hospitals, health professionals working at TB medical institutions in Shandong, students from Shandong Medical University as well as many more from other walks of life have seen the exhibition with great enthusiasm. People believe that such exhibition is a great opportunity to look back on the history of TB in China, and treasure the life we are living right now.
Time is ticking forward without ever looking back, today and tomorrow will eventually rest with the other past days into the history books. History is like a mirror, from which wisdoms can be drawn, lessons can be learnt. Even though, we have never been better positioned to take on TB, we should guard against complacency, avoid taking things for granted and accomplish what history sets us out to achieve, the ending of TB.