During the COVID-19 pandemic, health authorities at all levels have been introducing measures, for instance readjusting medical insurance schemes, online appointment for all non-emergency outpatient visitors among others, for maintaining an orderly environment of health facilities, thereby protecting the health system from being overwhelmed. As the health system fully gears to cope with tidal waves of COVID-19 patients, treatment and care of other patients with chronical conditions becomes a challenge. Innovation Alliance on Tuberculosis Diagnosis and Treatment (Beijing)(IATB)with its Baiyitong® APP online treatment platform has helped many such patients by providing them with online diagnosis and treatment, online prescription as well as medication courier services, enabling them to be treat at home. In doing so, these patients are prevented from unnecessary outpatient visits, which could lead to COVID-19 exposure.
Thanks to the generous support of all IATB member hospitals, Baiyitong® APP is now fully operational, with capacities to conduct online consultation, online outpatient visit, remote multi-disciplinary consultation, online medical-round as well as online patient-centered health promotion. This platform now has covered several dozens of hospitals across China with many more additions expected in the coming months.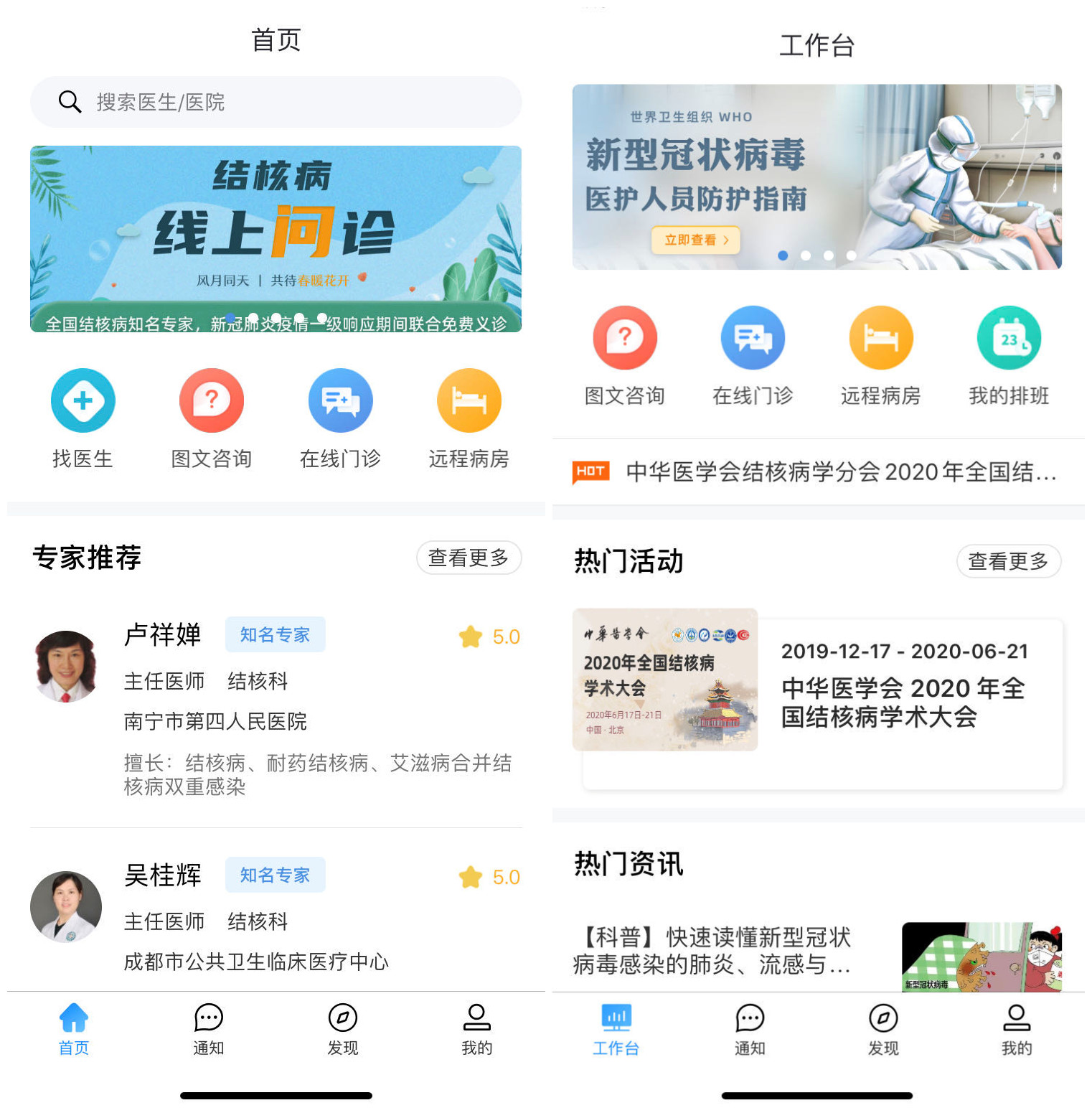 Interface of Baiyitong®️APP
Volunteer is recording on medication information ready for home delivery
Mrs. Han (pseudo name) is a tuberculosis patient at Beijing Chest Hospital, a member hospital of IATB. She has now finished her intensive phase of inpatient anti-TB treatment, is completing the reminder of her treatment in the community health center. As COVID-19 becomes a global pandemic, her scheduled clinic visits are cancelled. Without intervention, Mrs. Han is at risk of defaulting her treatment. Therefore, her attending physician, Dr. Zhang uses Baiyitong® APP to provide remote online consultation service to Mrs. Han, readjusting her regimen in light of her recent lab findings. To prevent Mrs. Zhao from fetching the medications from the hospital, Mr. Zhu (pseudo name), a volunteer who works at the hospital, would add Mrs. Zhao on WeChat, a social medial platform in China, detailing the following matters with the patient, namely the types and quantity of drugs prescribed, details about the home delivery service and so on. In doing so, enabling the patient to be treated away from medical facilities and stay at home.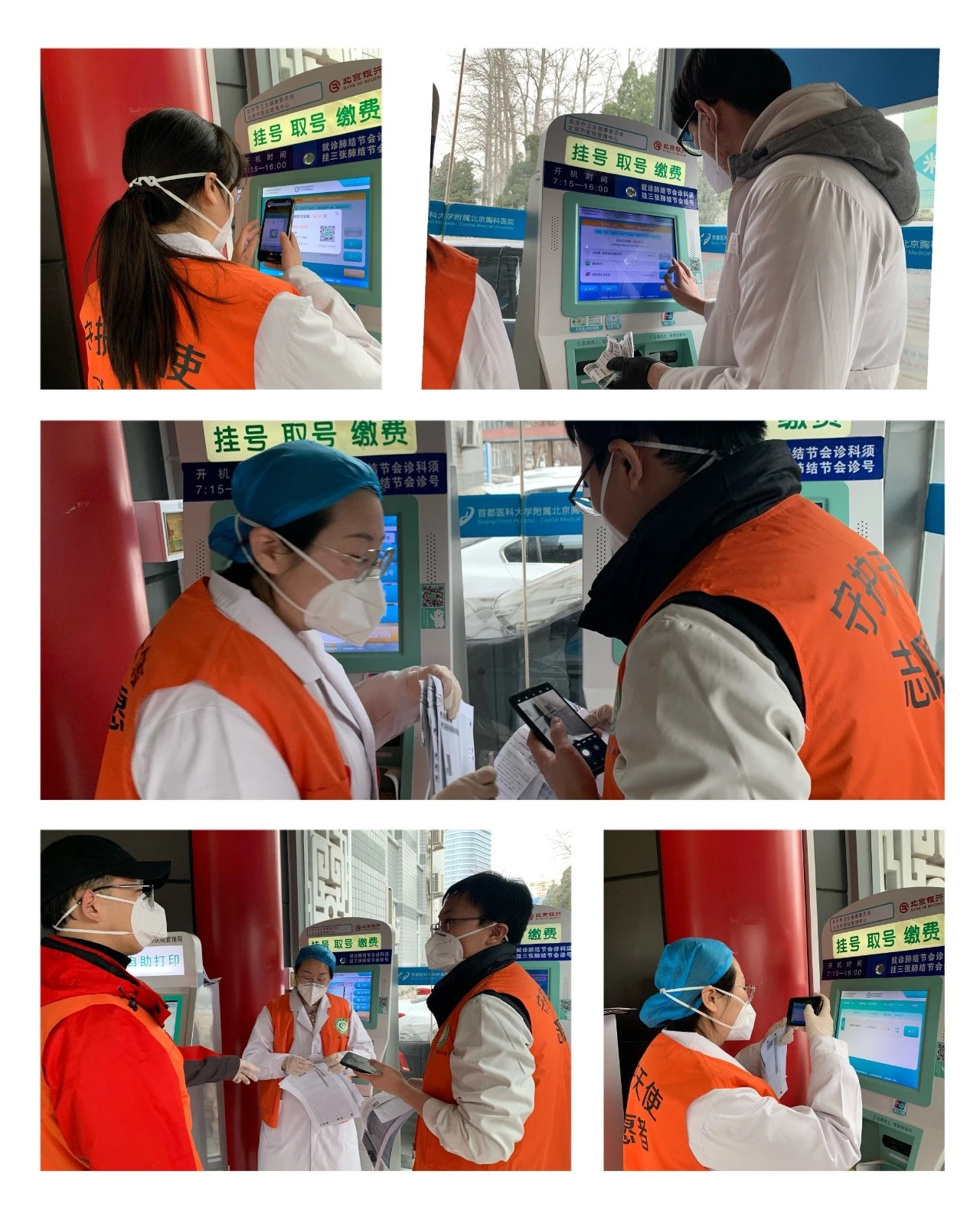 Volunteers helping patients complete other necessary registrations which normally require presence of the patient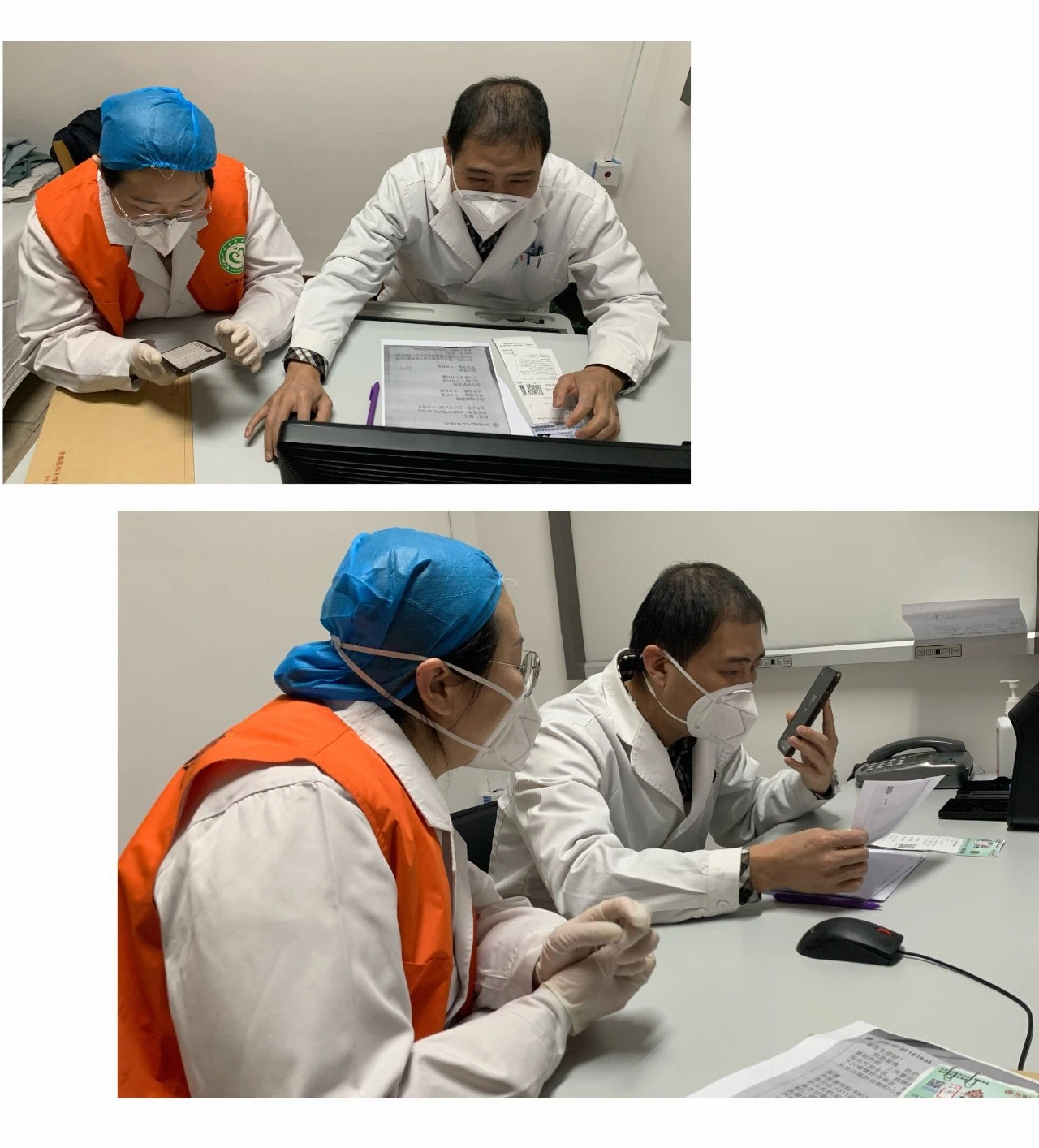 A volunteer helps with Dr. Liang who encounters a problem while trying to make an online prescription for a patient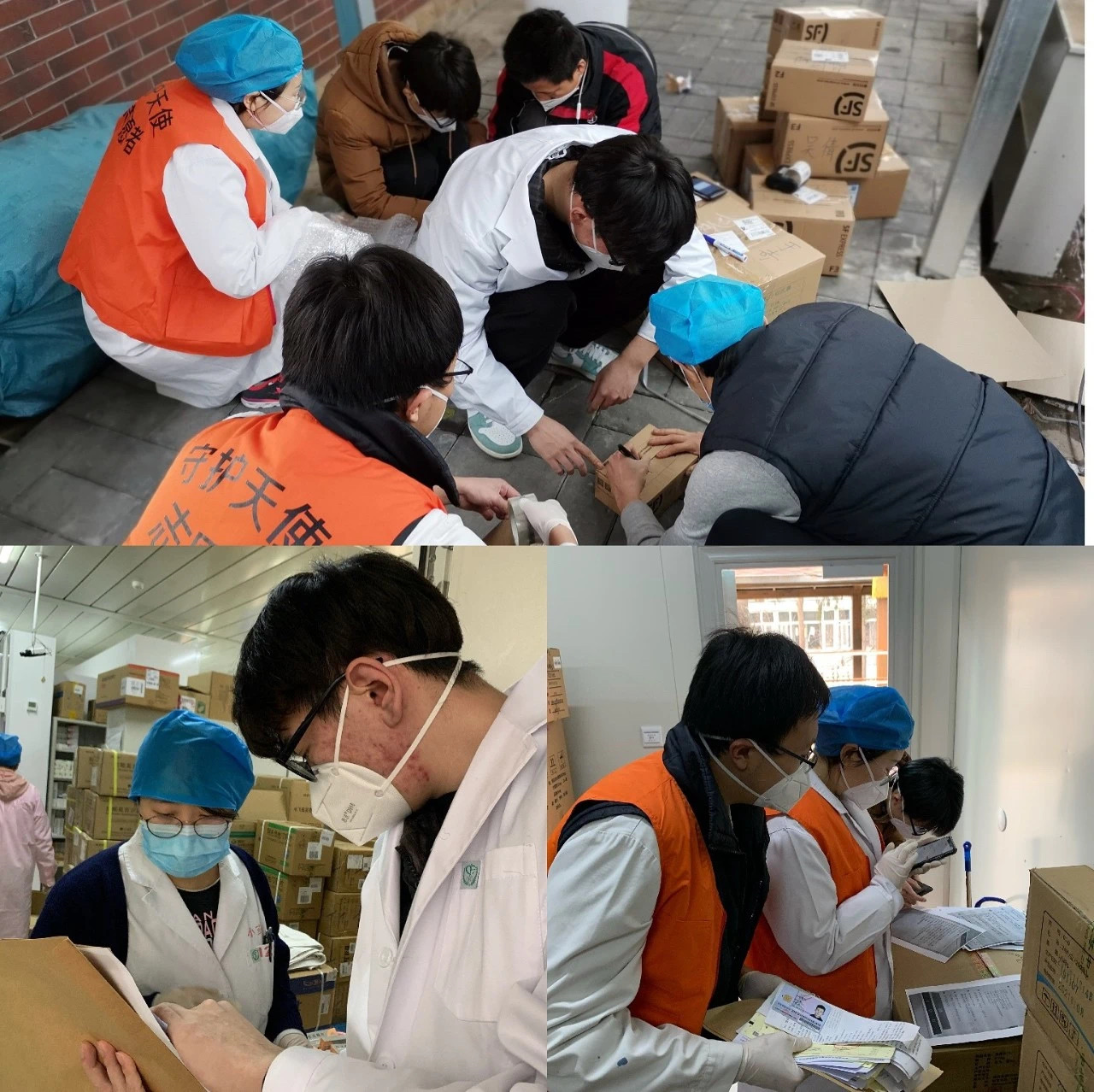 Volunteers are checking on the address and contact information on the parcels containing medications ready to be delivered to patients
Vice director of Beijing Chest Hospital, Dr. Li Liang points out that since 24th January, the Chinese new year, the hospital has been holding nearly 20 meetings coordinating matters related to maintaining medical services during COVID-19 pandemic. The aim is to support the national effort to contain COVID-19 epidemic while stay-at-home treatment of patients suffering from chronical conditions is not disrupted and fully supported by the hospital through cyber platforms and other logistics services. Except for the usual registration fees, fees for medication as well as courier service, no additional costs are involved in provision of such services. Since February 19th, more than 70 patients has been benefiting from such supports.
Although, the COVID-19 pandemic is still raging across the globe. But we are convinced that this difficulty shall be overcome and mankind shall again emerge victorious if we can all do our duties and care for one another.
For details of online medical services pls contact Mr. Zhu Kun (86-18514477373) or Mrs. Wei Wenjin (86-13161509927)
Or if you would like to experience the Baiyitong® APP, pls scan the QR code below.